OPENING DOORS TO THE WAY YOUR EMPLOYEES SAVE NOW AND IN THE FUTURE™
Access Retirement Solutions
Delivering an affordable, best-in-class retirement plan benefit to every employer and employee.
With Pooled Employer Plans (PEPs), unrelated employers can join in a single, low-cost retirement plan
Great news, now you and your employees both get
access and the benefit
You're the sole focus of our solution
We provide access to a 401(k) retirement plan benefit that places you and your employees' best interests at the epicenter
That means …
You tap into a low-cost retirement plan solution with a simple, flexible design

We cut down the workload and liability that typically comes along with offering a 401(k) retirement plan benefit by managing, administering and auditing the plan for you

Your employees get access to investment offerings that rival the quality and cost of the largest plans in the country all while keeping your employees' end goals at the forefront.

Don't have employees? We have an innovative new solution designed specifically for independent contractors and other solo operators. Click here to learn more about the Access Solo PEP. 
Simple, affordable, transparent pricing
Predictable, low-cost subscription-based fees charged directly to employers
Clear pricing models with no hidden fees – you know exactly what you're paying and what you're paying for

You may be eligible for tax credits that could fully offset the cost of participating in an Access PEP
Strategic partnerships bring value to you and your employees
The Access team is led by industry experts with nearly four decades of combined experience. We've partnered with the best in the industry – delivering a worry-free retirement plan solution for you and an optimal experience for your employees.
Serving over 25,000 employers and 470,000 participants in all 50 states, NBS administers over $9b in assets while providing individualized services to meet your needs. NBS offers first class technology solutions and fiduciary experts taking the burden of liability from you and shifting it to them.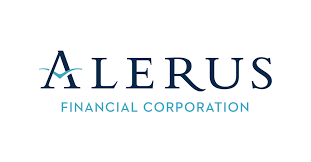 Nationally ranked retirement provider serving nearly 7,000 plans and 350,000 participants with $27b in assets under administration – with expertise in providing trust and custodial services, recordkeeping and reporting to the meet the unique needs of your business. Alerus' technology platform provides your employees with 24/7 access to their retirement plan balances, investment elections, financial wellness tools, educational information and important plan communications.
Serving Clients Coast to Coast